NEMA ratings
What does a NEMA 4 rating mean?
NEMA (National Electrical Manufacturers Association) codes are rating numbers assigned to electrical equipment enclosures designating the level of protection they offer from water, dust and other foreign bodies.
NEMA ratings are used predominately in North America and are similar to the European IP rating in use elsewhere. A NEMA 4 enclosure is constructed for either indoor or outdoor use to provide protection against falling dirt, rain, sleet, snow, windblown dust, splashing water, and hose-directed water. Additionally the rating stipulates that the enclosure will not be damaged by the external formation of ice on the enclosure.
NEMA ratings can be compared to the IP system ratings as follows:
IP56 = NEMA 4
IP65/IP66 = NEMA 4X
IP54 = NEMA 3 or 13
To learn about other factors that are involved in the NEMA system, such as corrosion protection please contact one of our [sales advisors] to discuss your requirements and get your questions professionally answered.
Our Best Selling NEMA 4X (IP65) products: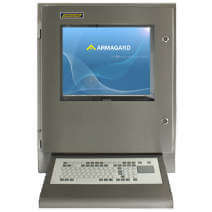 ideal for LCD screens up to 19 inches and small tower or desktop PCs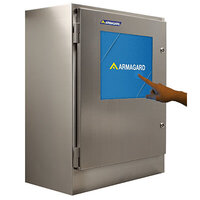 integrated 17 inch touch screen suitable for small tower or desktop PCs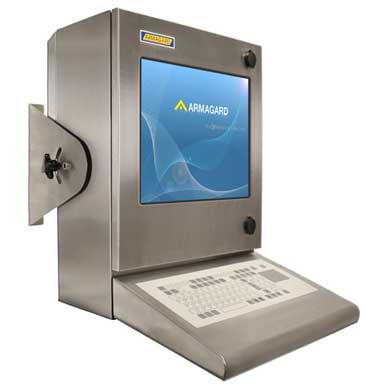 ideal for LCD screens up to 17 inches and thin-client computers