World Cup Outdoor Digital Signage | Attract Fans, Boost Revenue
Where did you watch Zidane's outrageous headbutt at the 2006 World Cup? Do you remember when Suárez punched the ball off the goal line in 2010, preventing a certain goal by Ghana? What about when he bit Italy's Giorgio Chiellini in 2014?
The World Cup creates some of the most memorable moments in football. Die-hard fans will be able to tell you where they were watching when these things happened.
Some lucky fans will have been there, in the stadium. Others will have great memories of being in a pub garden, in the sun, watching the drama unfold on an outdoor TV. In either setting, outdoor screens are an increasingly important part of the way that we enjoy sport.
Outdoor TVs can deliver huge benefits to pubs and stadiums looking to attract fans and generate revenue during this World Cup, and beyond.
What's more, you can ensure that your outdoor digital signage has a long life and generates a healthy return on investment by using protective, outdoor TV enclosures.
This article explains the benefits on offer and how to choose the right outdoor TV enclosure for you
World Cup Outdoor Digital Signage for Pub Gardens
For a lot of fans, the last World Cup was memorable because of where they were: in a pub garden, watching the tournament on an outdoor TV with great friends, food and drink.
It's that experience that so many will want to recreate this June. If you own a pub or bar with an outside area, then that's exactly what you can provide.
In fact, so few people are able to get a ticket that an outdoor screen is a huge attraction for fans looking to enjoy the atmosphere that only the Football World Cup provides.
The result? A huge increase in dwelling time.
In other words, fans, with their friends and family, will stay for long periods - even for consecutive matches - and spend so much on food and drink that you can expect an excellent return on the investment you make in outdoor screens.
In fact, the use of outdoor space has been highlighted as one of the ways that pubs in the UK can increase their profitability.[1] An outdoor TV capitalises on your under-used garden or courtyard and turns it into the venue of choice for football fans this summer.
Throw in a BBQ and some great deals on food and drink, and your pub garden becomes the next best thing to being at the World Cup in person.
Of course, you can't use an ordinary TV outside without taking some precautions. You could purchase a waterproof TV, but these are incredibly expensive and vulnerable to physical damage and theft.
A much better alternative is an outdoor TV enclosure. A TV enclosure is a strong, waterproof cabinet in which you can place an ordinary flat-screen TV.
The best TV enclosures are lockable, manufactured from steel and have polycarbonate windows that are ten times stronger than glass. The enclosed TV is protected from year-round bad weather, theft and accidental damage. You benefit from a reliable TV which requires little maintenance and has a long life.
Moreover, quality TV enclosures come with a long warranty and a lifespan of up to a decade. You can use a single enclosure to protect several TVs over many years, which makes an enclosure an excellent investment.
Whether they're celebrating or commiserating, fans are sure to spend a lot at the bar this June, which makes attracting them with an outdoor TV a profitable option. Protect your TV with an enclosure and you'll see an even better return on investment - use your outdoor TV for sports and entertainment for years to come, and even for Qatar 2022!
Outdoor Digital Signage for Stadiums
Pub gardens aren't the only place that can benefit from outdoor digital signage; it's perfect for stadiums, too.
Here are four ways that digital signage can enhance your stadium:
1. At ticket offices: digital screens are so easy to update that you can change ticket availability in real time, so that fans have the latest information.
2. For queue management: use it at entrances to indicate which gates spectators should use. Easily change these instructions in just a few moments, according to the situation on the day.
3. For advertising: use digital signage in bar and public areas to advertise to fans. It's far more convenient than static signage, which needs frequent reprinting.
4. In hospitality suites: give your VIPs the experience they expect by installing TVs in hospitality areas, so they don't miss a moment of the action.
Digital signage is ideal for stadiums because of its flexibility. In a few seconds, a screen can be changed to display new information, a fresh advert or a great replay.
Digital signage makes a striking visual impact which enhances the fan experience. More than that, digital signage makes the management of spectators more efficient and generates new revenue streams for owners.
Of course, football stadiums accommodate lots of rowdy people in a single space: a perfect recipe for damage to screens. TV enclosures are the perfect solution.
With a steel body and polycarbonate window, a TV enclosure is more than capable of repelling thrown objects and spilt liquid, which reduces the risk of damage to your TV. You get complete peace of mind about the longevity of your outdoor digital signage, and assurance that your screens will provide the return on investment that you want.
Outdoor digital signage promises to be a reliable, popular and profitable addition to any stadium at this year's World Cup, and beyond.
Choosing the Right Outdoor TV Enclosure for You
There are three things to consider when deciding on the best outdoor digital signage for you:
Enclosure only or a complete package
Screen size
Weather protection and environmental control
First, enclosures are available on their own or with a screen included.
The benefit of only buying an LCD TV enclosure is that it accommodates TVs from most manufacturers. This allows you to use a TV you already own or purchase the exact TV that you want to install.
However, if you do need to buy a screen, then you may be able to save time and money by buying an enclosure and screen in a single package. Armagard enclosures come with high-bright, sunlight readable displays from Dynascan, LG and Samsung. These screens are clear in bright sunlight, so that fans don't miss any of the action.
Second, decide on your size of screen you need.
Does your pub have a small, outdoor smoking area? No problem: LCD TV enclosures are available for TVs as small as 19". Alternatively, if you need to protect a large screen in a stadium, then choose from a range of enclosures up to 75".
Enclosure-screen packages are available in a range of larger sizes, too. You can choose a display which is free-standing or mounted on a wall or stand.
With the huge choice of enclosures available, you can install and protect outdoor digital signage in any situation.
Third, consider the level of protection that your screens require. An IP54 rating, or higher, means that the enclosure provides sufficient protection against rain and windblown dust for outdoor use.
Temperature is also a consideration. Digital screens need to be reliable for year-round matches, but they can black out or freeze in extreme hot and cold.
To combat this, a lot of digital screen enclosures operate from 0°C-50°C as standard. If that's not enough, then ask about additional heating and cooling so that your screens are functional in extreme temperatures.
To summarise, outdoor digital signage is revolutionising the way in which we experience sport. It enhances the fan experience and opens up new revenue streams for businesses. With cost-effective outdoor TV enclosures, these benefits are available to more business owners than ever.
Attract fans, make a profit and enjoy the football with complete peace of mind about your digital screens - in any location.
Don't Delay! World Cup Fever is Nearly Here
The first whistle blows on the 14th June.
You've still got time to order your outdoor TV enclosures, but don't hang around.
Armagard enclosures are easy to install and come fully assembled, so you'll have no problems getting your outdoor TV ready for kick-off.
Visit www.armagard.com to view their full range of digital enclosures and fill in a 'quick enquiry' form to request more information.
Sources:[1] Guardian.
This post was written by Ben Telford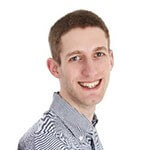 Ben joined Armagard as a copywriter in 2018. With previous experience of writing for a charity, he now assists in the production of Armagard articles, product pages and web copy. Ben Telford