Does your current keyboard light up? Is it made of silicone? Does it have an integrated touchpad? No? Then here are some keyboards that are a little more exciting…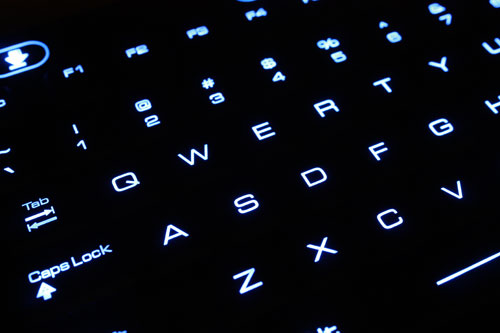 If you want to liven up your workstation a smidgen, Armagard's new, rugged keyboard range is a must see. Giving you all the familiarity of a standard desktop keyboard, but with a few quirky features, if you've got a computer with a USB connection simply connect your keyboard and you're up and running.
Made using black, non-porous silicone not only is the keyboard nicer on the hands, it's completely waterproof. If you happen to work in a wash-down facility or you're prone to knocking your coffee cup over once in a while, don't worry the rugged keyboard range can withstand liquid damage.
Working in the dark or a dim lit environment? No problem, you can light up your keyboard thanks to the illumination setting. Best of all, you can choose your colour – pick from blue, purple or red.
For the clean conscious consumer, every key is recessed and no crevices means no build-up of dirt between the keys. Less cleaning time and far more hygienic.
Choose your rugged keyboard
Choose between the waterproof keyboard with integrated touchpad… Combining keyboard and mouse functionality, it fills the void when an 'office' keyboard & mouse is impractical, or unusable.
This is a hardcore keyboard and for the hardcore keyboard enthusiasts, you'll be interested to know that it's sealed to IP68 industry standard, serves well in an industrial or medical setting and operates in extreme temperatures, down low at -30oC or up high at +80oC.
Plus, the keyboard supports English, French, German, Italian and Spanish layouts.
… Or, the rugged keyboard. If you're attached to your mouse, we don't want to make you have to part with it. That's why the rugged keyboard offers all the same features as the waterproof keyboard, minus the touchpad.
 Take a closer look
To see these rugged keyboards in illuminated form, view them

here.
Order in confidence. Every keyboard comes with a 12-month warranty.
Call 1-866-434-0807 to place your order.