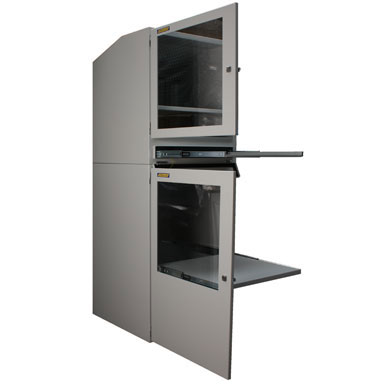 Tough working environment? PCs & printers constantly breaking down? Tired of having to pay repair or replacement costs? You can prevent it…
Unfortunately, what's built for the office won't survive long in let's say a washdown facility or an environment with varying temperature extremes. Your efforts to keep the printer or label maker working at sub-zero levels have proved fruitless.
The ink in the printer keeps freezing, not to mention the thermal plates in the label maker, which cannot cope with the extreme cold.
Equally, the PC is on the blink, unable to cope with your facility's humid conditions. Giving it a bash doesn't work, neither does the trusty IT man's advice to 'turn it off and turn it back on again.'
You're left frustrated, you've got another repair/replacement bill to pay, but what's worse is that your production floor has been brought to a standstill, costing you time to complete that important order, costing you money and ultimately costing you the trust of the customer who you promised delivery to.
Your business operation is constantly falling foul of disruption, all because you can't rely on your PCs and printers to perform when you need them to. You just want to get through one working day where your equipment works without fault, right? But wait! Your PC and printer problems can be remedied.
The Classic Industrial Computer Cabinet
Here's the answer to your problems…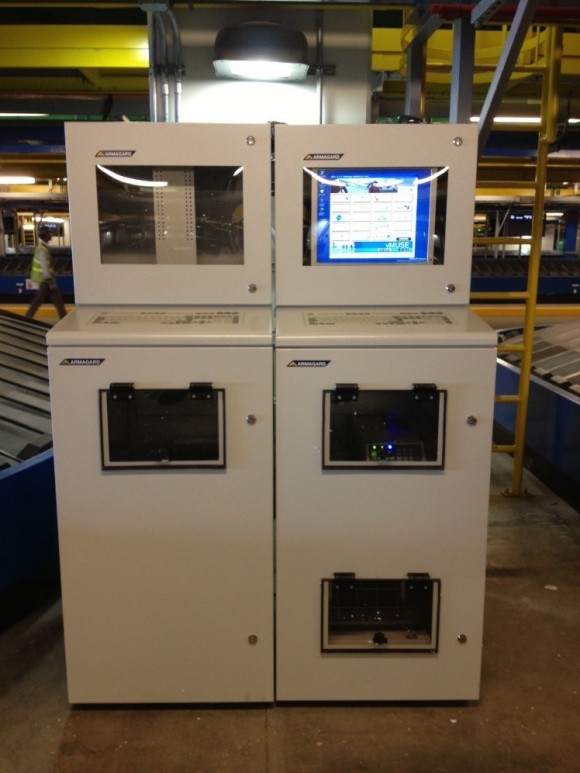 … This is Armagard's classic industrial computer cabinet system. Combining the standard computer cabinet with the mild steel printer enclosure, a new breed of industrial PC and printer protection was born.
What does having an industrial computer cabinet mean for your business?
Complete versatility and value for money. Compared to a dedicated industrial PC system, this unit will cost you less. Plus, you get two enclosures for the price of one and the value for money benefits don't stop there. Thinking long-term this unit will save you money in more ways than one:
First, imagine never having to pay a PC or printer repair bill or an engineer call out fee ever again.
Secondly, it can protect your current equipment, you don't need to spend on a brand new PC or printer, take what you have and use it.
Thirdly, should your current PC or printer come to the end of its useable life, you can use it to protect the next generation.
Over a decade, which is the standard lifespan of the unit, you will reap a monetary saving above and beyond the cost of your initial investment.
Additionally, the industrial computer cabinet offers complete flexibility.
For example, you can upgrade hardware at your convenience to keep up with technology, rather than buying into an industrial PC system that you will probably have to purchase with an added maintenance package cost because only an engineer can get into the thing!
What you're getting with the industrial computer cabinet
The industrial computer cabinet will be a money-saving asset to your business and allows the use of, what is essentially office equipment, in more unorthodox environments.
Manufactured using powder coated mild steel, the product has been rigorously tested and carries an IP54 industry rating. It's delivered as seen, requiring no assembly on your part and minimising installation times.
For your peace of mind, the product is covered with a five-year warranty, leaving you with everything you need to safeguard your production-line, prevent profit loss and stay ahead of your competitors.
All that's left for you to do now is order yours. Speak to Armagard, today.
Dial 1-866-434-0807.